In examining how the roof trusses were built, I made these sketches: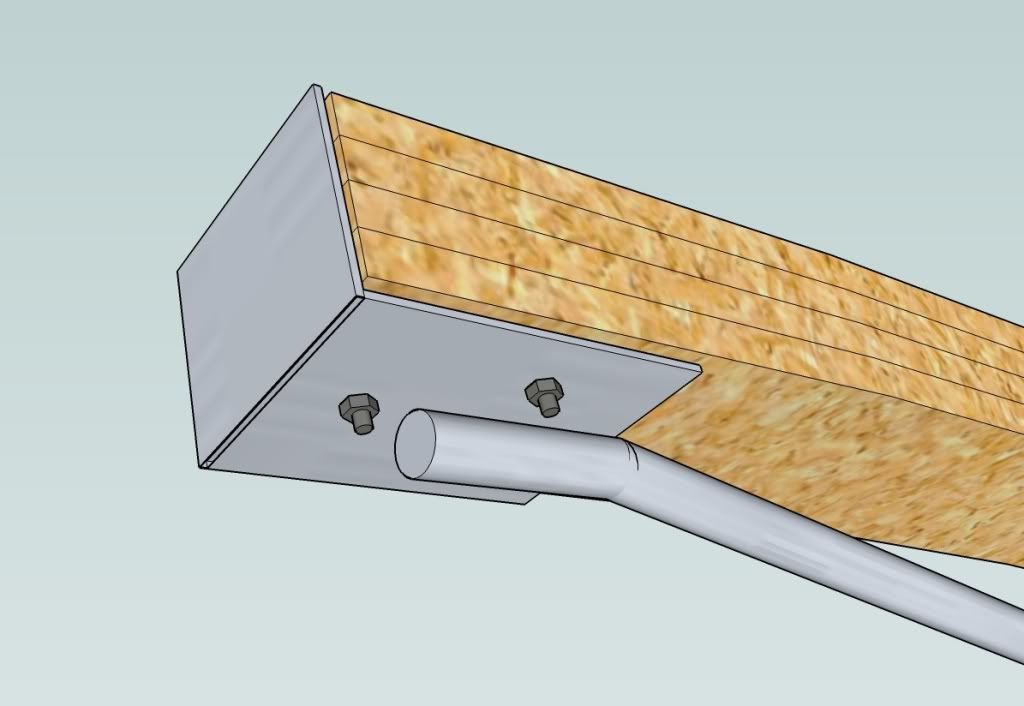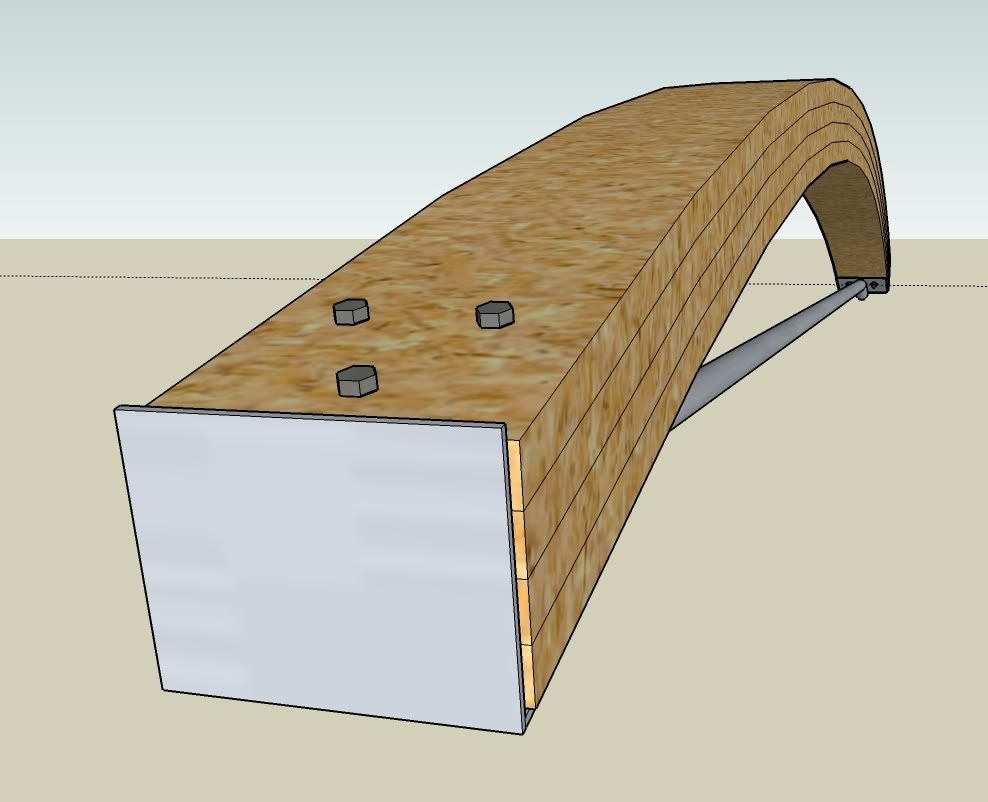 I obtained some 4" x 3/4" x 12' spruce boards (hemlock or fir would have worked also) and tried to form them over the best of the existing trusses, but they were dry and wouldn't bend that far without cracking.  To solve this dilemma, I made an impromptu steaming system out of a 12' piece of 6" diameter ABS pipe, end caps, and some valves to prevent too much steam pressure from building up.  I could place two boards at a time within the steam "chamber", which was then connected to an old pressure cooker with some clear tubing.  The pressure cooker was heated on a propane stovetop and after about an hour, the boards within the chamber were hot, damp throughout, and best of all flexible!!
The steamer set-up: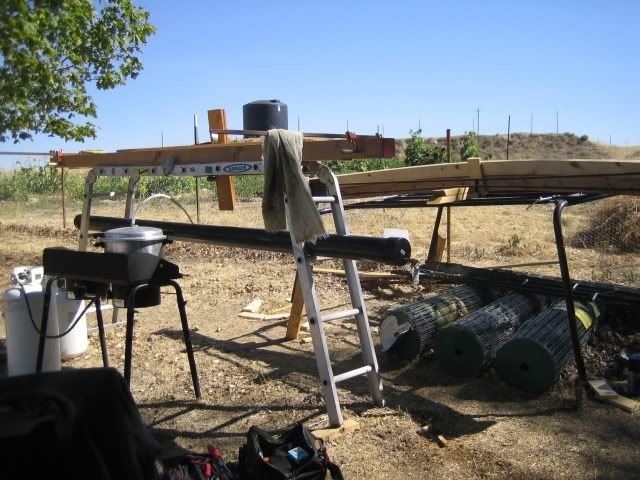 Once well-steamed, two boards at a time were formed along the best existing truss to match the curvature.  Lots of clamps kept everything together:
Once the four required boards for each truss were formed, they were cut to length, drilled to match the steel truss ends, and bolted together.
With all the trusses rebuilt to "original specifications", they were placed along the cellar's sill.  The tanks in the cellar are pressure tanks for the well.
You must be logged in to comment.