Practical. Educational. Beautiful. Competition to WIN 1 of 5 calendars - ends 30th Sept...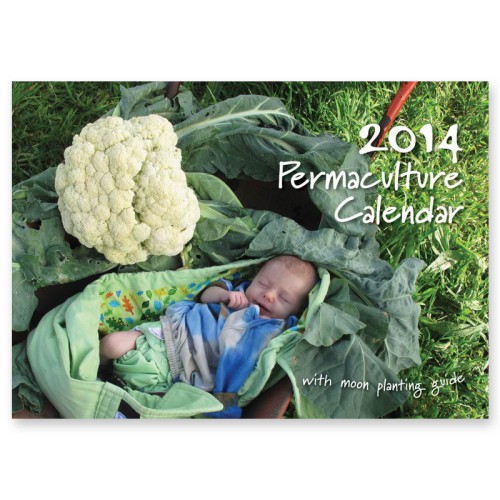 Practical. The calendar uses easy to identify symbols to help you get in sync to the lunar rhythms at a glance. While the moon appears differently depending on where you are on the planet, it's still the same moon and retains a similar influence on the growth of plants. Phase times are provided in UTC* so you can find out the precise time of the change no matter where you live.
Educational. The design principles are brought to life with one for each month. You'll learn about how these principles can be applied with examples from around the world that clearly explain their application. Being exposed to the principles will help you become more familiar with them, their meaning and how they can be applied.
Beautiful. Thought provoking, colourful and fun – the calendar is a collection of images that illustrate the principles from over the world that will capture your imagination. Beautiful, inspirational and well presented the calendar will enhance your environment, so you can share more than just your schedule.
Competition. Write a comment on the permaculture principles blog post about the calendar to be in the running to win 1 of 5 calendars. Entries close 30th September 2013.
The Permaculture Calendar embodies the ethics and principles that it illustrates.
Made from 100% post consumer recycled pulp on certified carbon neutral paper that is manufactured and printed in Australia using 100% renewable energy. 10% of the net return from sales of the calendar are donated to Permafund, supporting permaculture projects internationally.
Available now from the Permaculture Principles store - individually plus postage, 20% off with Permaculture: A Rhymer's Manual CD combo, as a twin pack with free shipping or discounted further as a bulk purchase.
You must be logged in to comment.