Simple design stronger than an elephant's leg. A necessary item for the city backyard where composting is an important function in building garden soil.
Two 10 foot poles, one 8 foot pole, and a 39 inch key with chainsaw notches hacked in just the right spots. Tie a thrift shop bought sifting screen to the poles with straw baling string and its all business from there! 
Modified A-frame.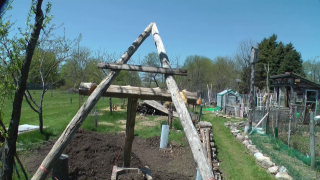 A-frame notch.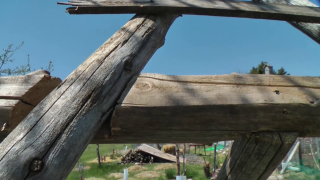 Tripod pole notch.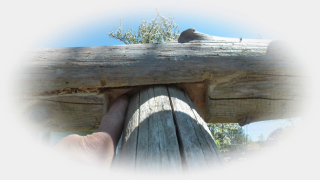 Top cut to fit and wood screwed together.
Lovely.
Video instructions:
You must be logged in to comment.