Yesterday, I attended my first permablitz at Thigh High Gardens in San Marcos just south of Austin, Texas.
After a bulldozer made the intial cut for two swale and berm systems, each over 200 feet long, a crew of 30+ permablitz volunteers broke up the dirt clods and rounded the berm smooth and level. I'm the old guy with the white shirt, blue jeans, hat, and sun glasses standing on the right taking a breather for the camera.
One of the volunteers standing in for scale on the first completed swale and berm system ... then on to the second one.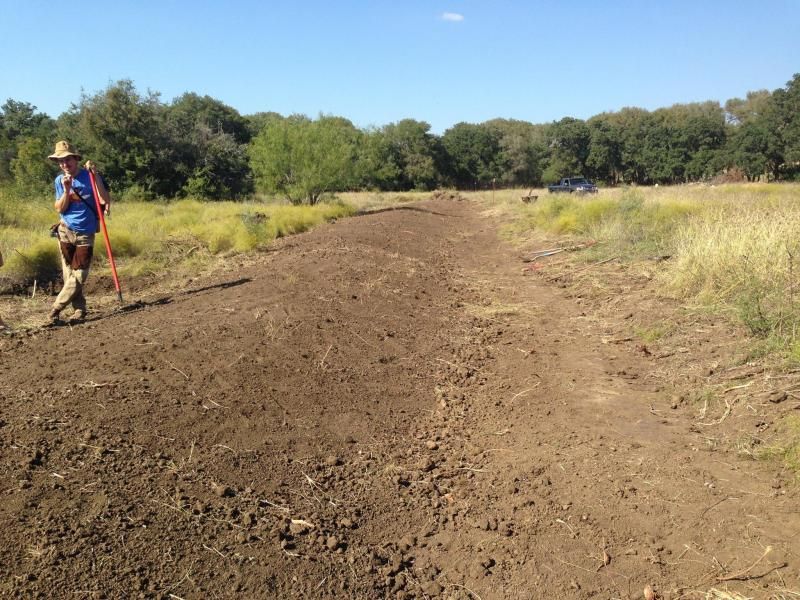 You must be logged in to comment.