As the winter cold fronts begin forcing their way in, permablitzes just keep getting hotter in Texas. This past weekend I participated on my second permablitz at Green Gate Farms just east of Austin and half way to Bastrop.
I missed out on the first two days of this three-day permablitz. The first day was spent clearing a path through dense woody vegetation for the swale and berm system and cutting down dead trees on the slope up above. The second day was spent lining up the dead tree material into two 300-foot "dead barriers" on contour up slope from the main 245-foot swale and berm installaion.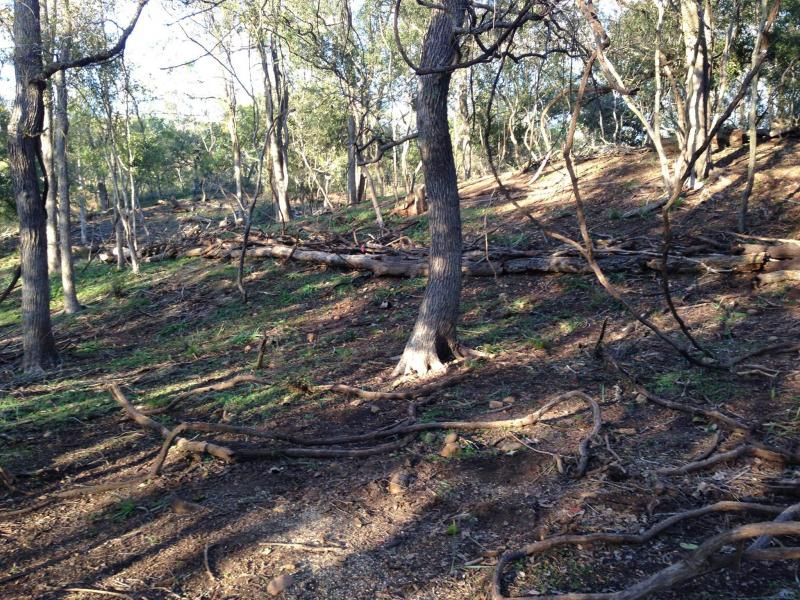 When I arrived Sunday morning, about 200 feet of the swale had already been cut and we finished it and started working the whole berm smooth and level then planted the diversity on the berm and up slope.
On the berm we planted pomegranate, pear, loquat, mulberry, fig, and persimmon and above the swale we planted black locust, Eve's necklace, golden ball lead tree, and arroyo sweet wood. We then broadcasted cover crops of clover, winter pea, rye grass, radish, turnip, mustard, cilantro, parsley, and dill. We also broadcasted soft rock minerals including soft rock phosphate (P), green sand (K, Mg), agricultural lime (Ca), agricultural sulfur (S), and trace minerals.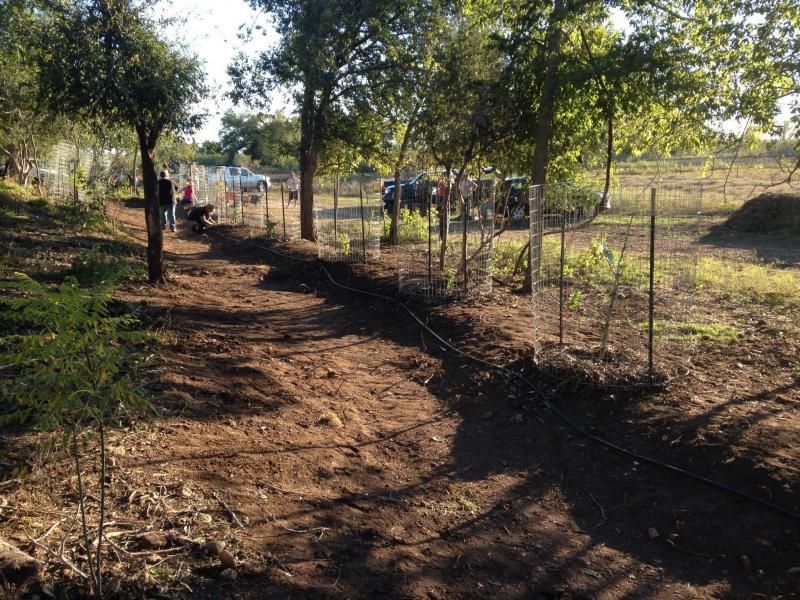 The trees and clover were inoculated with nitrogen fixing bacteria and the trees with mycorrhizal fungi. The trees were all provided with drip irrigation on a timer, and cages to prevent deer and livestock predation.
Kirby Fry, our permablitz commander in chief, my PDC teacher and mentor.
You must be logged in to comment.