It has been a while since I last posted and now we are all back on track! Thanks for your continued interest. We have made some great changes to the business plan and I am excited to start sharing it with you.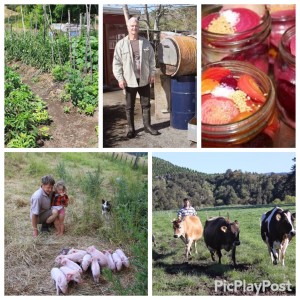 Bob's Update:
Right now I see that one of the most important things we can do is recreate communities, especially in rural areas around regenerative agriculture.    This is my purpose in the world, and a joy to be part of.  It comes with its challenges, as you know, we've made a few mistakes along the way and had a few set backs.  We've had to learn from these and readjust some of our strategies, which we have done.  Its been frustrating taking so long to get our new business plan and investment options ready, but I'm clear that the time has been worth it and will give us a stronger platform to go forward from.
 Thanks again for all your support and encouragement!  I couldn't do it without you all.
This week we will be busy completing the business plan and interacting with you on social media.  We have committed to updating our facebook page more often and we have created a Youtube channel.  We are no where near professional videographers but we are having fun with our iphone's.  
Please subscribe to show your support.  We will show you exclusive happenings at the village.  Click here now to subscribe- Kotare Village Youtube.
Happenings at the Village:
This week we are harvesting heaps of food and seeds from our gardens.  We are drying, bottling, fermenting and enjoying each others company as we process it all. Today we are making pesto and are fermenting tomatoes for paste.  It's a very special time.
You must be logged in to comment.