PLANIFICACION INTEGRADA Y REAL DE RANCHOS 
#REX5México

— Sierra Gorda, Querétaro, México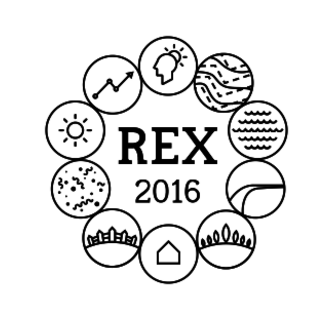 Queretaro, México
Mayo, 2016
FACILITADOR (MAESTRO)
La aventura del REX es guiada por Darren Doherty de Regrarians Ltd, un consultor de consultores y diseñador de diseñadores de clase y reputación mundial. Desafortunadamente pocas personas en el planeta hoy en día tiene la trayectoria y la experiencia en proyectos reales que Darren aporta al REX, pero eso es lo que el REX está a punto de cambiar.
Darren Doherty ha realizado más de 200 cursos y seminarios a más de 15,000 personas desde 2001. Darren ha realizado cerca de 2000 planes de desarrollo de propiedades desde 1993 en cerca de 50 países y es ampliamente reconocido como un líder y pionero en el movimiento de la Agricultura Regenerativa.

Día 1 – CLIMA
Día 2 – GEOGRAFÍA
Día 3 – AGUA
Día 4 – ACCESOS
Día 5 – FORESTAL
Día 6 – CONSTRUCCIONES
Día 7 – DIVISIONES
Día 8 – SUELOS
Día 9 – ECONOMÍA
Día 10 – ENERGÍA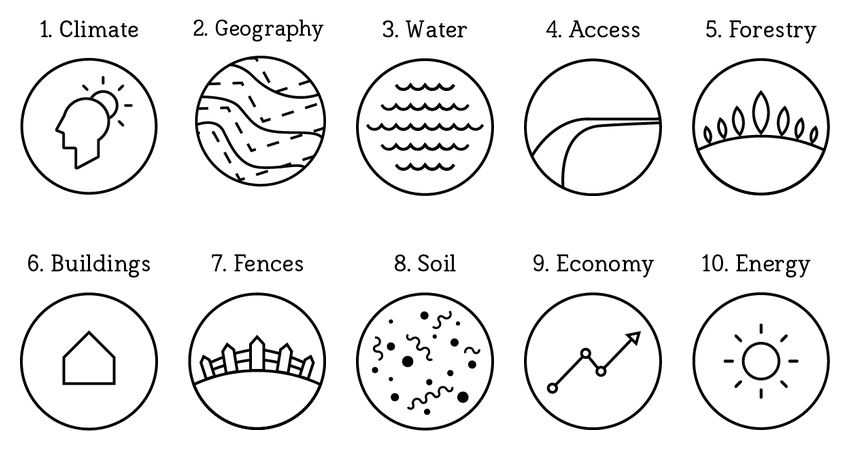 CERTIFICADO
Nos gusta pensar en el REX como un curso "Racional No-Cerficado". Muchos de los más de 15,000 egresados de #Regrarians nos han dicho que no necesitan un pedazo de papel (aunque igual recibirás uno!), que lo que quieren son habilidades prácticas, pragmáticas y probadas, junto a técnicas y tecnologías que los van a impulsar a ellos, a sus emprendimientos y paisajes hacia adelante. #Regrarians quisiera hacer de esto una promesa, que eso es lo que se hará con este y todos los REX que hagamos.

INCLUYE
Tu participación en este REX incluye libre acceso a Alimentos Probióticos y Omnívoros, incluyendo desayuno, coffee/break, comida y cena. Estos fantásticos alimentos y bebidas obtenidos localmente son entregados libres de costo para todos los que participan del evento y eres libre de comer lo que se te ofrecerá.  Incluye alojamiento en piezas compartidas en el lugar (habitaciones de Pacas de Paja/Pino/Cob).
LUGAR
Grupo Ecológico Sierra Gorda
Camino A La Presa S/N, 76340 Jalpan de Serra
Queretaro, Mexico
QUÉ TRAER
*La mejor actitud para el aprendizaje participativo
*Botella para agua.
*Linterna.
*Bolso o mochila pequeña.
*Si no quieres beber el agua del lugar, entonces trae tu propio suministro de agua.
*Camisas de manga larga y pantalones o shorts.
*Notebook, laptop/tablet, camera de fotos o video.
*Si quieres traer una silla portátil para los momentos que nos detenemos en terreno, entonces trae la tuya (¡aunque no habrá sherpas en este evento!)
*Lo que sea que necesites para hacer tu estadía lo más cómoda y agradable posible.


GRABACIONES
Manteniendo la "Política de Magnanimidad" de Regrarians Ltd., como participante estarás autorizado a registrar lo que quieras de este evento (fotos, audio, video). Al asistir a este evento estarás dando tu autorización para que las fotos, o grabaciones de audio o video donde aparezca tu imagen o voz sean usadas por Regrarians Ltd, a no ser que se acuerde otra cosa.

DEVOLUCIONES
Entendemos que algunas veces las circunstancias obligan a que no puedas asistir luego de haber hecho un pago por tu inscripción. No tendremos problema en hacerte una devolución completa de tu dinero hasta 14 días antes de la fecha del evento, menos el equivalente a $25 USD en pesos mexicanos por gastos administrativos. Si necesitas cancelar tu inscripción a menos de 14 días del comienzo del curso, entonces no podremos hacerte una devolución. Sin embargo podrás utilizar el pago para un evento #Regrarians en el futuro.
LECTURAS RECOMENDADAS
*Libros de Allan Savory http://savory-institute.myshopify.com/
*Libros de Joel Salatin de Polyfaces Farm http://www.polyfacefarms.com/books-dvds/
*Libros de David Holmgreen http://www.holmgren.com.au/
*Libros de Bill Mollison de Tagari Farm Tasmania http://www.tagari.com.au/
*Design Principles for Farm Forestry - Rowan Reid Ed. - http://www.mastertreegrower.org.au/main.asp?_=Resources
*Edible Forest Gardens - Dave Jacke with Eric Toensmeier - http://www.edibleforestgardens.com/
*The Geographic Basis of Keyline - J. MacDonald Holmes -http://bit.ly/1f43TOB
*Water for Every Farm: Yeomans Keyline Plan - Yeomans Keyline Plan - P.A. Yeomans & Ken B.
Yeomans - http://keyline.com.au/
*Keyline Notes - Abe Collins & Darren J. Doherty - http://bit.ly/1cy4bWc
*Regrarians Media - Keyline Channel - http://bit.ly/1e797nE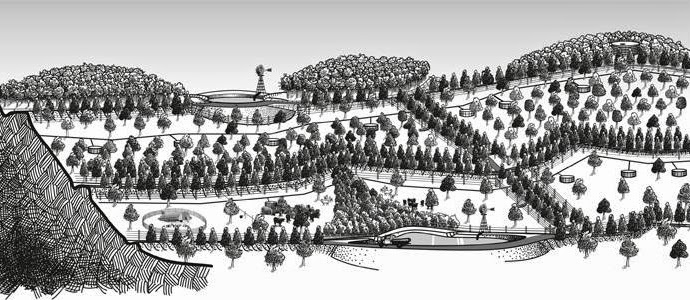 You must be logged in to comment.