View Updates
Mt Nathan Project
Project Type
Urban, Rural, Commercial, Demonstration
Project Summary
Permaculture farm at Mt Nathan. Commercial production of organic, nutrient dense food to be purveyed to the local area at prices matched to the duopoly. Working model of productive use of otherwise high maintenance lifestyle blocks. Based on landshare concept.
Project Description
We are undertaking the first steps of creating a permaculture market garden/food forest to supply the local area with good food.
We will sell the food directly to the consumer, so the money stays with the farmer and the community, and a connection is made. This we hope allows us to farm in this way, and be able to get the food to customers cheap.
The block is currently divided into two projects: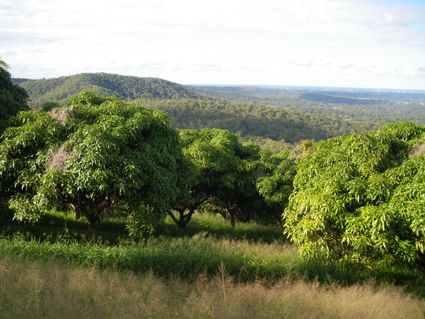 The first is an old mango orchard with the odd smattering of avocado, known as the 'Top Block'. This we will prune back to allow in more light for ground crops and to bring fruiting wood lower to be able to pick. Then we will introduce a pig tractor and plant crops after it- under and around the trees.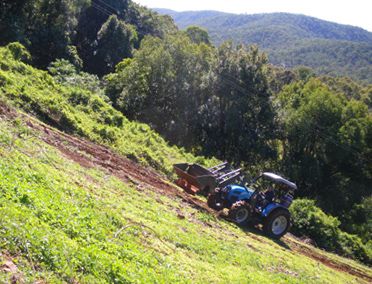 The second, known as the 'Bottom 40' is a consultation job, moving into landshare once established. The brief was to do something with a very steep incline (43%) so re-infestation of lantana would not occur, as it is a costly maintenance job otherwise. With the job moving onto a landshare, the owners save on maintenance and upkeep- as this becomes part of the work we do in farming it.
Updates