View Updates
Anamaya
Project Type
Commercial
Project Summary
Organic and sustainable yoga retreat center in Montezuma, Costa Rica
Project Description
Anamaya is a yoga retreat center which has several permaculture demonstration features, such as a vertically-oriented Aquaponic Herb Garden (shown below).  This is attached to the outside wall of our swimming pool.  The growing medium is gravel, and our Tilapia fish are inside a tank underneath the pool.
There are also several gardens, on the property, with small demonstration gardens based on the permaculture principles at Anamaya's farm within the nearby Rancho Delicioso eco village project (also shown here at permacultureglobal.org)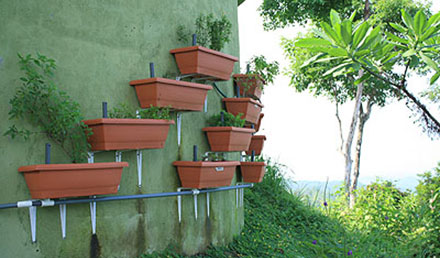 Retreat guests participate in more than just yoga. We offer nature walks to our nearby waterfall, organic healthy cooking classes, meditation, and more.
Updates